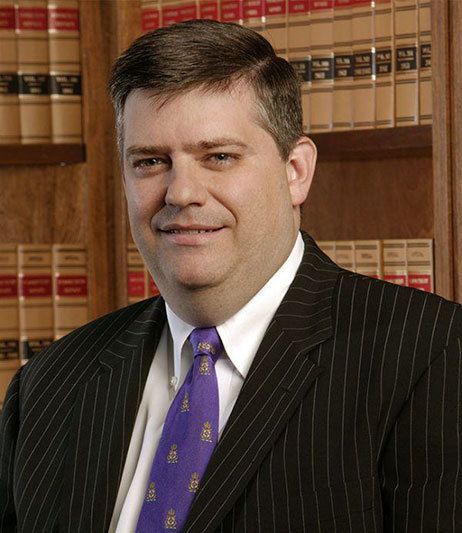 PARTNER / ATTORNEY & COUNSELOR AT LAW
John J. Morgan
Civil Litigation, Franchise Law, Personal Injury, Insurance & Workers' Compensation
Representing Injured People
John J. Morgan confesses to representing the interests of Insurance carriers in his early career. He then adapted his training, knowledge, experience and command of insurance skills for the benefit of injured people. Over the years since, he has recovered millions of dollars for his injured clients. He leads the firm's Personal Injury and Workers' Compensation practice.
Representing Petroleum Dealers & Small Business
John J. Morgan is lead litigation counsel for the Gasoline and Automotive Service Dealers of America, Inc. (GASDA) and its members. He is also GASDA's Chief Legislative Consultant. He has an exceptional track record of success representing Gasoline Dealers in State & Federal Court. He is leading the Firm into its Second Generation representing Gasoline Dealers and their Families.
Member of the Million & Multi-Million Dollar Advocates Forum®, The Top Trial Lawyers in America®
Established in 1993, the Million Dollar Advocates Forum (which includes the Multi-Million Dollar Advocates Forum) is one of the most prestigious groups of trial lawyers in the United States. Membership is limited to attorneys who have won million and multi-million dollar verdicts and settlements. There are over 4000 members throughout the country. Fewer than 1% of U.S. lawyers are members.
Membership is very impressive and includes many of the top trial lawyers in the country. Members have achieved numerous million and multi-million dollar results. The practice areas include most areas of litigation, including: major personal injury, products liability, malpractice, construction, environmental, employment, insurance and business litigation.
Membership demonstrates, in an objective and tangible way, the ability to accomplish superior results in complex cases. Certification by the Million Dollar Advocates Forum provides recognition of such accomplishment and a national network of experienced colleagues for information exchange, assistance and professional referral.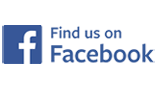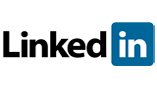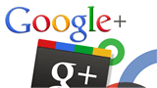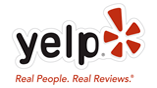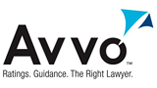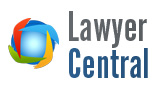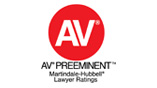 REPRESENTATIVE CASES
John J. Morgan — Representative PMPA Litigation Cases
189 Connecticut Ave., LLC v. Melville Corp., 2009 WL 1537883, (D.Conn.)

189 Connecticut Ave., LLC v. Melville Corp, D.Conn., 3:09cv00260 (Real Property – Rent/Eviction)

Bhinder v. Sun Co., Inc., 819 A.2d 822, (Conn. 2003)

Bhinder v. Sun Co., Inc., 717 A.2d 202, (Conn. 1998)

Bruce, ET AL v. Motiva Enterprises, D.Conn., 3:00cv01831 (Federal Statutes – PMPA)

C.C. Mase Inc v. CPD Properties Inc ET AL, D.Conn., 3:08cv01272 (Contracts – Gasoline Franchise)

C.C. Mase Inc ET AL v. Motiva Enterprises LLC ET AL, D.Conn., 3:03cv02265 (Federal Statutes – PMPA)

Ceraso v. Motiva Ent, LLC, ET AL, C.A.2, Feb. 4, 2002 02-7126 (Federal Statutes – PMPA)

Ceraso v. Motiva Ent, LLC, ET AL, D.Conn., 3:01CV00193 (Federal Statutes – PMPA)

Ceraso v. Motiva Enterprises, LLC, 326 F.3d 303, (2nd Cir.(Conn 2003)

Colony Farms of Colchester Inc v. New England Petroleum LP ET AL, D.Conn., 3:07cv00585 (PMPA Franchise Action)

Commissioner v. Kapadwala
Dunkin' Donuts Franchised Restaurants LLC ET AL v. Richmond Donut, Inc. ET AL, E.D.N.Y., 1:09cv00898 (Contracts – Franchise)

Febus v. Guardian First Funding Group, LLC, S.D.N.Y., 1:10cv02590 (Class action, Labor & Employment)

Harper v. Arnold Transportation Svc Inc ET AL, 3:04cv00479 (Torts/Negligence – Personal Injury – Motor Vehicle)

Hartford Gas Inc ET AL v. Motiva Ent, LLC ET AL, D.Conn., 3:09cv00070 (Torts/Environmental Law)

Hoyt Livery Inc ET AL v. Cherival ET AL, D.Conn., 3:08cv00500 (Intellectual Property – Trademark/Trade Name)

Horicka ET AL v. Attorney General ET AL, D.Conn., 3:06cv01839 (Prisoner Rights – Mandamus)

Kennynick LLC ET AL v. Standard Petroleum Co, D.Conn., 3:09cv00257 (Class Action Tax Fraud)

Kim v. International Nail & Spa Corp. II ET AL, D.Conn., 3:09cv00377 (Contracts)

Newbank v. International Nail & Spa Corp. II ET AL, E.D.N.Y1:09cv02106 (Contracts – Negotiable Instrument)

Pruitt v. New England Petroleum Ltd. Partnership, 2006 WL 3332773, (D.Conn. 2006)
Roll-A-Cover LLC v. Cohen ET AL, D.Conn., 3:09cv01378 (Business dispute – contracts)

Rudy's Limousine Service, Inc. v. Dept. of Transp., 826 A.2d 1161, (Conn.App., 2003)

Salaman v. BullockK ET AL, D.Conn., 3:05cv00876 (Prisoner Rights – Civil Rights)

Spadacinni v. Motiva Enterprises, LLC

Tasneen Gas, LL v. CPD Properties LLC ET AL, D.Conn., 3:09cv00308 (PMPA Action)

Tishio, John v. Peter J. Boccarrossa, Civil, Contracts, Conn.Super., FST-CV-09-5013034-S (Contracts)

Vernal, ET AL v. Amoco Oil, ET AL, C.A.2, 99-9383 (Federal Statutes – PMPA)

Vernal, ET AL v. Amoco Oil Company, ET AL, D.Conn., 3:98cv02280 (Federal Statutes – PMPA)

Western World Ins. Co. v. Architectural Builders of Westport, LLC, 247 F.R.D. 293, (D.Conn. 2008)

Western World Ins. Co. v. Architectural Builders of Westport, LLC, 520 F.Supp.2d 408, (D.Conn. 2007)

Western World Ins Co v. Architectural Builders of Westport LLC ET AL, D.Conn., 3:06cv01605 (Contracts – Insurance)