REPRESENTATION OF INJURED PEOPLE
Passenger Injuries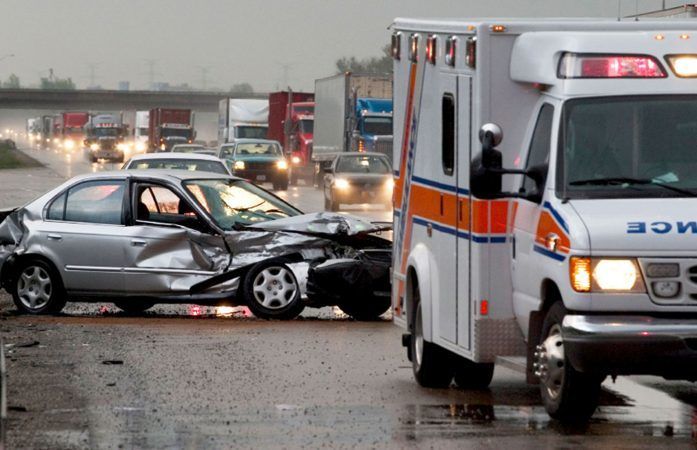 Injured While Riding as a Passenger in a Car?
If you were injured while riding as a passenger in a car, you are generally entitled to recover compensation for your injuries, even if your own driver was found to be completely at fault. Only the most unusual circumstances of negligence on the passenger's part (such as knowingly getting into a car with a drunk driver) will prevent you from seeking damages for your injuries and losses.
Passenger injuries are often among the most severe in a car accident because the victim often has no time to brace and prepare for the collision. Every year, hundreds of car and motorcycle passengers are injured on Connecticut roads. You may hear that injuries to passengers are less complicated to resolve than those to other injured people. That is true in only one respect: The passenger was not the driver so it is highly unlikely that the passenger contributed to an automobile accident. That does not make the claim "easier." Every other aspect of the claim remains the same. Many injured passengers attempt to settle with the insurance company all by themselves. Too late, they realize that they needed an attorney. Do not let this happen to you.
What Should You Do?
Do not talk to an insurance adjuster. Insurance law is complex and insurance adjusters are looking for every opportunity to minimize settlements. Do not talk to an insurance adjuster before talking to an experienced personal injury lawyer. Absolutely do not try to handle the insurance issues yourself. If you were the innocent passenger in a car accident, there is too much at stake.
If you have been injured while riding as a passenger, Barr & Morgan is ready to fight aggressively on your behalf to recover full and fair money damages. Our Connecticut passenger injury attorneys have established a record of accomplishment of success for our clients; recovering money from every liable party, including the insurance policies of both drivers involved.
FREE INITIAL CONSULTATION
Contact Barr & Morgan Today About Your Case
IIf you were injured as a passenger in a car or truck, and have questions regarding personal injury or wrongful death law, contact our firm. We speak Spanish, and are available for evening and weekend appointments and hospital visits. Our offices are conveniently located between Bedford and Summer Streets in Stamford, and we have off street parking. Contact Barr & Morgan today at 203-356-1595 for a free initial consultation.